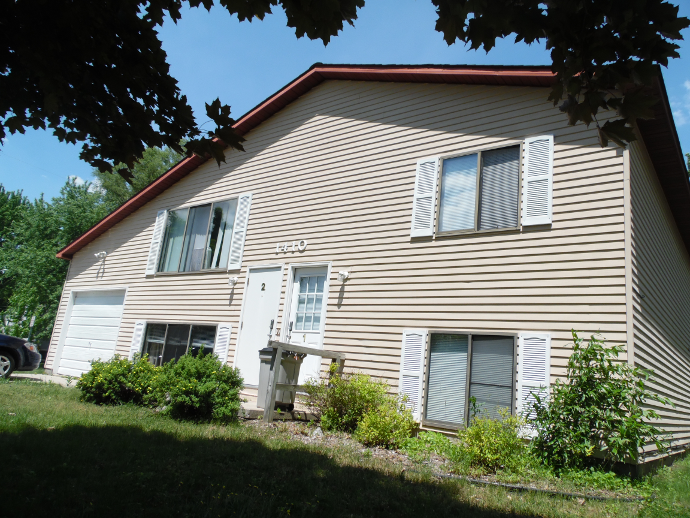 1410 Elm (Duplex)
A little further from the busy streets and sounds surrounding CMU, this lovely duplex has plenty of yard space for entertaining guests, along with a shared enclosed patio for when you want to enjoy the outdoors with a bit of added privacy. Both upstairs and downstairs have their own unique charms, such as an attached one-car garage or a bar-style galley counter top, so give us a call to set up a tour and find out which one is right for you!
2 bedroom, 1 bath.
300 ft² shared patio.
About 1 mile from CMU.
Keyless entry locks.
Dishwasher and electric stove.
Shared washer and dryer provided.

Upstairs
Available August 1, 2018
795 ft² of living space.
Attached Garage.
Rent: $365/person (2 Roommates)
Downstairs
Available August 1, 2018
750 ft² of living space.
Rent: $320/person (2 Roommates)