Quick Rentals
We're not just a brand, we're a family!
We've been locally owned and operated by the Quick family since 1981, and during that time have been an active part of the Mount Pleasant community and a renowned provider of affordable student housing. Since Quick Rentals is a family business, you can contact us any time and know that you'll be speaking to someone who knows and cares about your stay with us, however long or short that may be.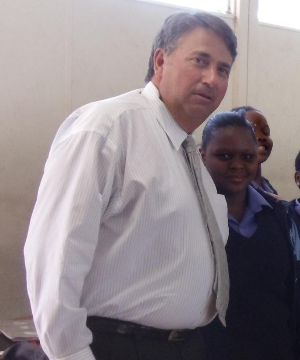 Meet Dr. Geoff Quick...
Dr. Geoff Quick is a Professor of Education, a graduate of Central Michigan University, and a third-generation teacher who has a passion for education and has taught both locally and abroad. Having been in the shoes of students himself for years, and knowing that it can be tough to pay for tuition, books, food, and housing while still having enough money left over for leisure at the end of the week, he understands the need for a safe, affordable home close to school.
More than twenty years ago, Dr. Quick started a small apartment-rental business, and ever since he has been devoted to keeping prices low and keeping tenants happy at all of his apartments and townhomes. He is a proud Alumnus of Central Michigan University and a member of the local community, so he is more motivated than large-scale apartment complexes to make sure that his properties are clean and safe, because he truly cares about the City of Mount Pleasant.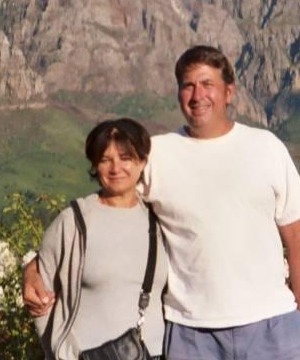 ...and Mrs. Mariana Quick.
The Quick Rentals team wouldn't be complete without Mariana Quick, Dr. Quick's wife and business partner. When Mariana isn't managing the Quick Rentals properties, she's likely making art; her chosen medium is "pressed botanicals," which is a unique form of art that involves carefully cutting and drying live plants, positioning them, and suspending them between panes of glass. Mariana has been running her own art business for over 25 years.
Mariana is from Cape Town, South Africa. She and Geoff met when he was there attending the University of Cape Town for post-graduate study. Since getting married and moving to Mount Pleasant, Mariana has been a vital part of the operations of Quick Rentals, utilizing her passion and dedication to make sure that the properties of Quick Rentals are well-maintained and that all Quick Rentals tenants have an clean and convenient home just a short walk from campus.
If you choose a Quick Rental property for your home during your stay in Mount Pleasant then you'll see for yourself why Dr. and Mrs. Quick have earned a reputation as the friendliest landlords in town!